Networking at PhD-schools led to research visits
– Published 11 September 2023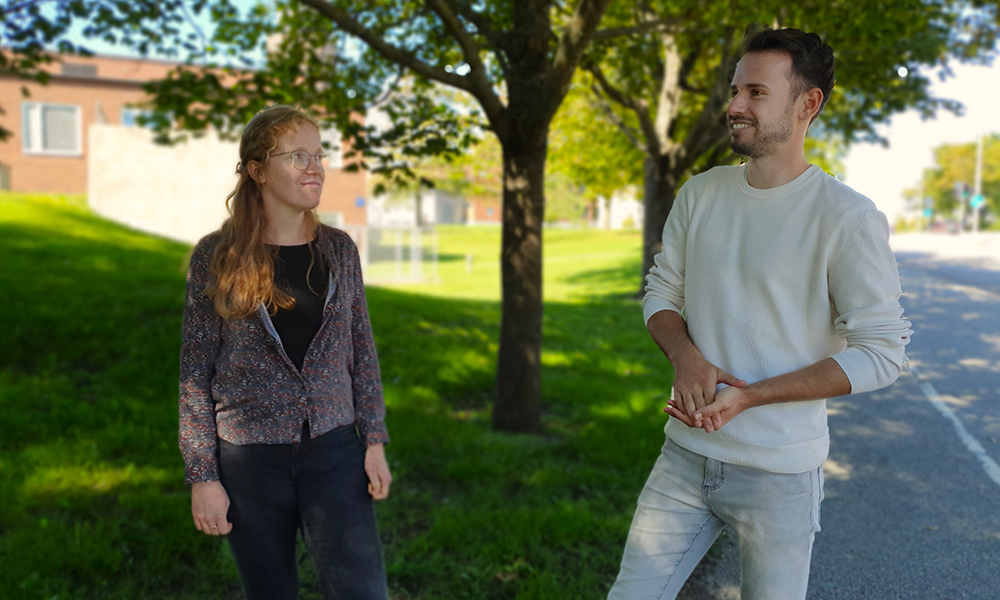 Last week CIRCLE welcomed two PhD-students visiting from Germany. Andrea Käsbohrer from the Catholic University of Eichstätt-Ingolstadt and Max Roessler from the University of Greifswald.
Max Roessler is an economic geographer who met with Johan Miörner, Markus Grillitsch and Lea Fünfschilling who gave talks at a PhD-course in Bern, Switzerland, and now they are doing some work together.
– We soon realised that we have similar interests and are working on related topics, which led to this opportunity for collaboration here at CIRCLE, says Max Roessler.
The story is similar for Andrea Käsbohrer who met Lea Fünfschilling and Markus Grillitsch at a PhD-course in Bergen, Norway. Andrea Käsbohrer is also an economic geographer and right now she is focusing on sustainability transitions and is looking into battery storage systems in Germany.
There are many more opportunities for networking and discussions as they will both be spending the coming three months in Lund before heading home for Christmas.
– I am glad to have the possibility to discuss agency and regional opportunity spaces with our colleagues here at CIRCLE and get to know the institute and the city of Lund, concludes Max Roessler.