About us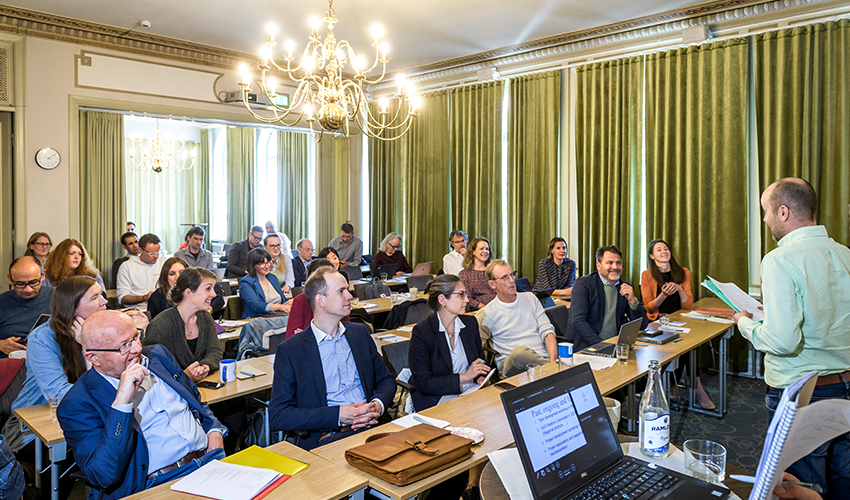 CIRCLE is the Centre for Innovation Research at Lund University. It functions as incubator, coordinator, and implementer of innovation research across faculties. CIRCLE strives to provide an attractive research environment with strong national and international networks.
Our aim is to understand and explain how innovation can contribute to a good society and tackle societal challenges such as economic crises, climate change or the increased globalization of economic activities. This requires advanced insights into
how knowledge is created and diffused in organizations, networks, regions, countries, and globally
how knowledge is turned into innovations
which societal conditions promote or hinder the creation and diffusion of innovation
what intended and unintended societal consequences innovations have.
Research
CIRCLE provides a stimulating and supporting environment for interdisciplinary research organised in eight research themes.
Corporate Venturing and Innovation
Entrepreneurial Experimentation
Functional Public Procurement
Geography, Innovation, and the long-term Transformation of Society
Innovation in the Global South
International Business, Technology and Innovation
New Perspectives on Innovation Policy
Sustainability Transitions
Each research theme hosts different research projects and most researchers at CIRCLE are involved in several themes. CIRCLE has a strong record of publications in top international journals and of attracting external funding.
History
CIRCLE was established in 2004 by five professors at Lund University and Blekinge Institute of Technology, financed by a 6-year grant from Vinnova (Sweden's Innovation Agency) and matching funding from Lund University. During its first decade, CIRCLE expanded from less than 10 to more than 50 employees.
In 2006, CIRCLE was awarded a 10-year Linnaeus Grant by Vetenskapsrådet (Swedish Research Council). This grant was of strategic importance for CIRCLE's development to become one of the leading European research milieus in its area of study.
In 2010, CIRCLE was ranked as number one of nine innovation research centers in Sweden and received Vinnova's highest grade. As a result, CIRCLE was awarded another 6-year grant from Vinnova, with matching funding from Lund University.
In 2018, CIRCLE was assigned a new role as the Centre for Innovation Research at Lund University connecting researchers across faculties within Lund University as well as linking to relevant research environments globally. At Lund University, the main faculties currently involved are the Faculty of Engineering, the School of Economic and Management, and the Faculty of Social Sciences. Administratively, CIRCLE is placed at the Department of Design Sciences (see the Design Sciences' website).
Three clear objectives are formulated for CIRCLE in its new role.
Develop as an internationally leading and renowned research center in innovation studies with the capabilities to attract successful researchers and PhD Candidates.
Provide excellent opportunities for dynamic and multi-disciplinary research activities.
Disseminate research results and engage with decision makers and stakeholders.
CIRCLE directors
Markus Grillitsch (from 2020)
Åsa Lindholm Dahlstrand (2016-2019)
Jerker Moodysson (2016)
Ron Boschma (2013-2015)
Björn Asheim (2011-2012)
Charles Edquist (2004-2011)
Funding
A number of different agencies support research at CIRCLE like Vinnova (The Swedish Agency for Innovation Systems), Vetenskapsrådet (The Swedish Research Council), Riksbankens Jubileumsfond (The Swedish Foundation for Humanities and Social Sciences), Formas (The Swedish Research Council for Environment, Agricultural Sciences and Spatial Planning), The Rausing Foundation, European Commission, Energimyndigheten (The Swedish Energy Agency), Marianne and Marcus Wallenberg Foundation, Forskningsrådet (The Norwegian Research Council).
Annual Report
Every year, CIRCLE provides a publicly available report on its activities, projects, research productivity and more. View the latest annual report by clicking the link below. If you would like to view the previous annual reports, from 2004 to 2021, please send an e-mail to info@circle.lu.se.