A delegation from the Estonian Embassy to Sweden visited Lund University
The Estonian delegation met with Lund University Dean Erik Renström and Mart Laatsit represented CIRCLE, Design sciences and the Faculty of Engineering (LTH).
– Published 1 December 2022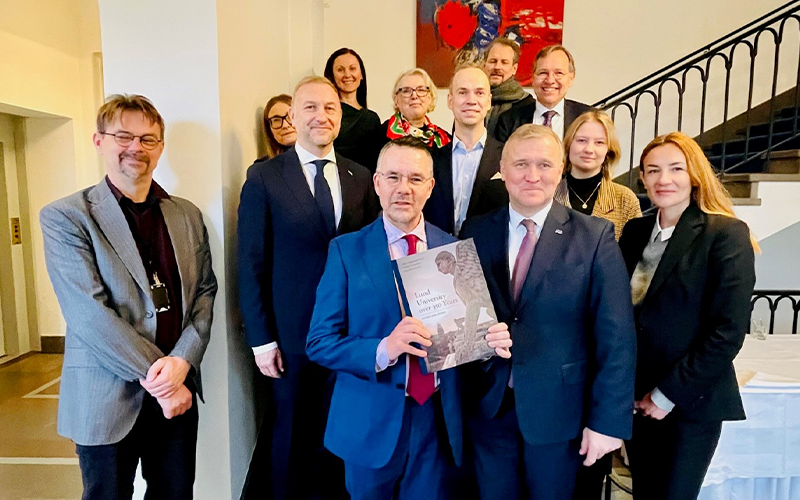 During the visit Mart presented CIRCLE as a research hub for innovation studies, engaging in interdisciplinary research on different aspects of innovation. The innovative technologies developed at Lund University, in particular at the Faculty of engineering and Design sciences, were presented. A collaboration was also discussed, regarding developing a better understanding of the role of innovation and innovation policy in response to societal needs.