Meet Daniel Avendaño Leadem, visiting researcher from Costa Rica
Why would a researcher working on how to reform Costa Rica come to Lund for a research visit? Daniel Avendaño Leadem shares how spending time at CIRCLE in Lund helps in his PhD work.
– Published 30 November 2022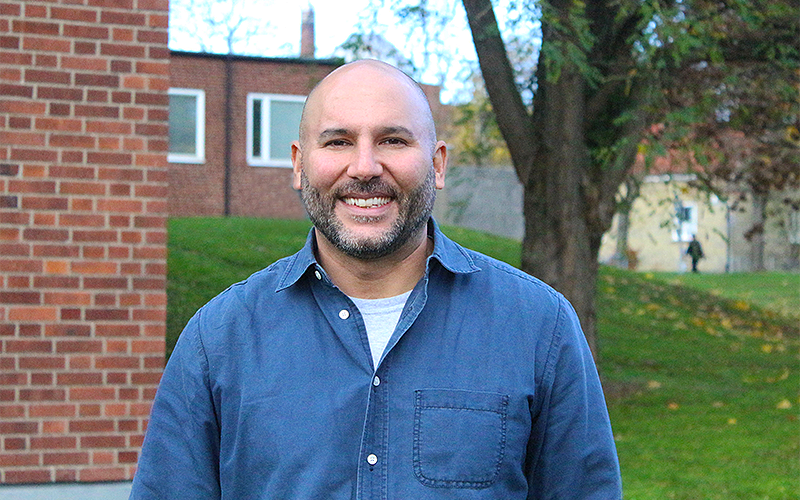 In his research Daniel is working on how to redefine biological corridors from mere conservation policies to real opportunity spaces for local and regional development, as well as seeking the transformation of corresponding public policy.
– Here in Lund, I am particularly focusing on themes such as sustainability transition, new path development, and geographies of innovation within peripheral areas in order to enhance the changes I am pursuing through my research.
Agreement between the universities
Normally Daniel lives in the town of Heredia, Costa Rica – about 30 minutes from the capital city San José – where he is working on his PhD at the Geographical Sciences Department at National University of Costa Rica (UNA). An agreement between the universities in Costa Rica and Lund, as well as a contact in Costa Rica with connections to CIRCLE, opened up the possibility for Daniel to come to Sweden.
– I met a member who is currently living in my country, who recommended the possibility of carrying out an internship. It seemed like a great opportunity due to the highly recognized expertise in several themes that could contribute towards enhancing my own research.
During his time at CIRCLE, Daniel's main focus is to advance his PhD research as much as possible.
– It is going well as I have time to concentrate particularly on this task and have access to scientific databases, theoretical and empirical experiences, and direct contact with distinguished specialists in the fields I am interested in.
Lund, a contrasting experience
Lund in the autumn is quite the contrast to warm and lush Costa Rica. However, Daniel, has settled well into life here. He likes the cosiness of the city and finds the international representation and the welcoming people at CIRCLE helps in making the visit into a good experience.
– Lund University has been really welcoming, the facilities are excellent, and being exposed to the academic resources and practice has certainly moved my PhD research forward. Lund is a great place to have a fulfilling research experience. I look forward to sharing everything with my family and fellow colleagues when I get back home. I will incorporate what I have learnt from this experience into my academic work within my teaching, research, and the work I carry out with different communities throughout my country.