Networking and inspiration for early career researchers at CIRCLE
It is easy to feel a bit lost in the beginning of the career – your path is uncertain and your network might not be as extensive as you would like it to be. The goal of CIRCLE's Early Career Innovation Research Day is therefore to create an informal space for networking and inspiration.
– Published 12 May 2023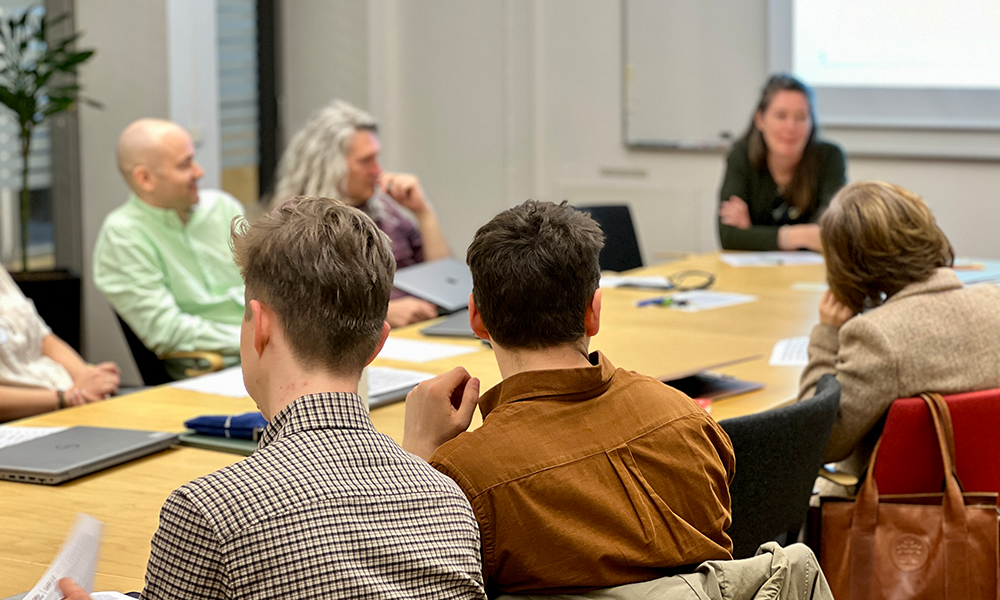 For the first time 20 participants gathered at CIRCLE for the day to make new connections across departments and faculties at Lund University and other universities in the region. They shared their own academic path so far, presented posters and discussed professional development.
– I met several people with whom I have common research interests, which was exciting and unexpected, says one of the participants.
Organiser Josephine Rekers explains the idea behind the initiative:
– We particularly wanted to bring together doctoral students and post-docs in an informal setting to exchange ideas on research practices, but also to discuss career paths and how these can develop in stages and can take various forms.
Part of the day was dedicated to mini-keynotes on the twists and turns of research careers and were given by experienced researchers and CIRCLE members Christopher Mathieu, Dalia Mukhtar-Landgren, Pauline Mattsson and Lea Fünfschilling. They inspired the early career researchers by generously sharing their academic journeys – including highs and lows.
– Together they showed how powerful it is to have a positive and open-minded attitude in an academic world filled with uncertainty and chance encounters, says Josephine Rekers.
This was the first time CIRCLE organized such a day for early career researchers, but not the last according to Josephine Rekers who concludes:
– We ended the day on the sunny benches outside CIRCLE, with pizza and drinks as well as lots of conversation, laughter and new connections. We will definitely do this again!