Policy Brief series launch event on November 28
Welcome to the CIRCLE policy brief series launch.
– Published 27 October 2023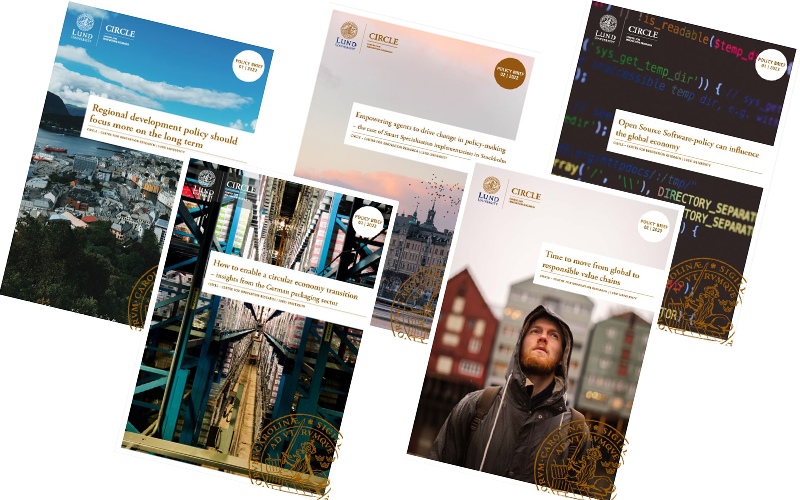 The authors of the policy briefs will share some key insights from their work on issues ranging from circular economy transitions, regional development, responsible value chains, change agency, and open source software policy.
There will also be a lunch whith an opportunity for discussions and networking across the innovation system to find future ways of collaboration and support.
When: 28th November at 10-12 followed by lunch
Where: CIRCLE at Sölvegatan 16 in Lund and online
RSVP by November 20