International businesses, technology and innovation
In recent years, international operations have come under threat on the one hand by increasing protectionisms and one the other hand by the SARS-Cov2 pandemic. As a small open economy, building its strengths on international trade and the free flow of knowledge, much is at stake for Sweden.
Research in the theme 'International Business, Technology and Innovation' focuses on the global dimension of innovation processes, including global research collaboration, global sourcing of knowledge and offshoring of R&D and innovation, as well as their impact in terms of innovation, wellbeing and growth. The aim of this research area is to understand how firms organize jointly their innovation and internationalization activities and how global activities influence the local features of innovation dynamics.
Of particular interest in this research theme is the role of multinational, global firms in the creation of international linkages and global value chains and their impact on the local innovation milieu. Additionally the theme also aims to shed light on the international diffusion of knowledge that is made possible by the international mobility of skilled individuals.
Interesting research questions involve the mobility of skilled personnel from multinational companies to new startup firms and small and medium enterprises (SMEs) and its impact on their economic performances, the motives and impact of the acquisition of small technological start-ups by large multinationals, as well as the international collaborations between multinationals and foreign universities. Other topics of interest involve the role of multinational companies as attractors of foreign talents from abroad, through international hiring and recruitment.
To achieve its goal the research theme is dedicatedly interdisciplinary combining quantitative with qualitative techniques and including researchers from the Faculty of Engineering (LTH) the Faculty of Business Administration (FEK), Copenhagen Business School (CBS) and Henley Business School.
Research focus
Ongoing projects within the frame of the theme:
Sweden's Position in Global Value Chains
Financed by VINNOVA
The role of regional anchors in industrial growth and transformation
Financed by Jan Wallanders och Tom Hedelius Stiftelse
Global search for science: How do multinational companies establish collaborations with international universities?
Financed by Crafoordska Stiftelsen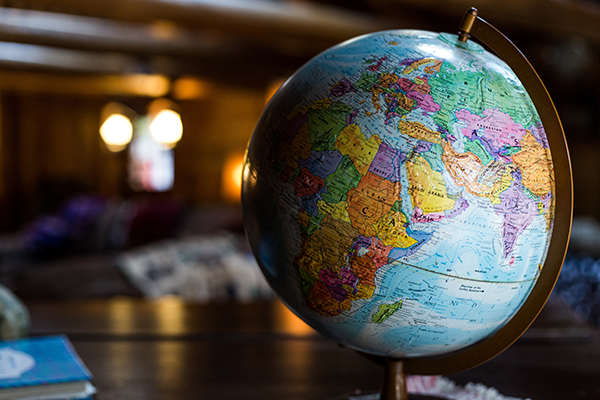 Contacts
Theme coordinators
Claudio Fassio
Talking about the relation between skilled migration and innovation.